Updated: Mar 9, 2020
This is your chance to have some fun meeting the crazy crew that brings you the magic of Liliahna's luxury catering. Let me take you along on an afternoon of adventures which begins in our commercial kitchen, a very busy shared space headed by Chef Brendon. Amid some general everyday chaos, food is being lovingly prepared according to old family recipes...with the occasional necessary improvisation of ingredients.
Except the tomatoes. "Where are the tomatoes we ordered?" a coworker demands with arms wildly gesticulating in the air. There can be no substitute when it comes to red, ripe tomatoes -- or cherub tomatoes, multi-colored heirlooms, the right canned ones for sauce. I quickly learned to keep my hands off the tomatoes when I joined the team.
Nothing could be more stereotypical than Italians arguing about tomatoes, and I roll my eyes as I realize we are not leaving without loudly sorting this out in what has become a daily occurrence. "We're taking them for tonight's caprese!" Brendon explains. "Over my dead body!" his aunt replies, vehemently opposing our appetizer. Turns out she has already hidden some fresh tomatoes for salad under her work station.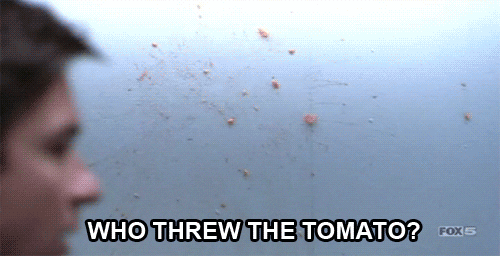 Another face, probably that of a cousin, pops around the corner to interject a third opinion about tomato rationing. Then some Italian words I don't know how to spell are passionately shouted before everyone comes to understand that the tomatoes will be delivered soon enough for the sandwiches, but not before a good verbal joust between several parties. I'm just glad no one saw me stash our caprese tomatoes for catering earlier in the day. Basta così, you guys!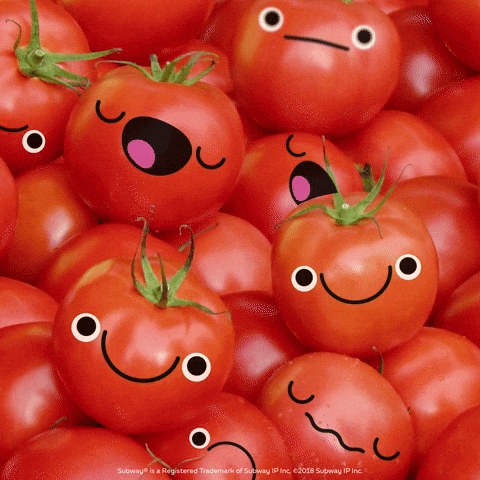 We're about take this show on the road with our coveted tomatoes, but we do one more run-through of our master checklists: ...corkscrew, candles, chef's jacket, all checked off. "Wait, did anyone grab the cocktail shrimp chilling in the walk-in?" Well, almost everything! With shrimp now in the cooler, we finish loading up the box truck and/or our fleet of vehicles: a blacked out Velar and two reliable Hondas.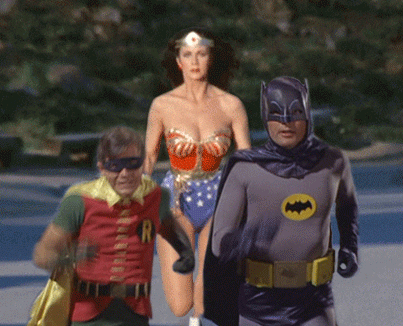 Now the arduous journey begins through traffic jams to a location we most likely have never been. Whether the venue is an office on the 28th floor or in a country home on a sprawling estate, the three of us will make it there with just enough time to spare for unloading and setting up. In the mean time, we all have our playlists turned up to get us (and any assistants) in the right mindset for the event. Brendon is listening to Frank Sinatra and mellow tunes, no doubt. David has Taylor Swift or Indie music playing, and Kristin is jamming to movie soundtracks or anything motivating with the bass too high.
With espresso in one hand, the other hand is on the steering wheel dodging the mattress in the road. Why are there always mattresses on the interstate no matter where we go?! Brendon deftly maneuvers the sluggish box truck around the road debris; how he manages to drive it like a sports car defies the laws of physics. We note his skill in admiration from the vehicle behind him.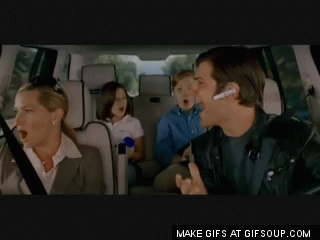 "ARE THE CUPCAKES OK??" we're all wondering. Gorgeous custom creations by our award-winning pastry chef nearly topple off of the case of wine, but the box is wedged well enough between rental tables that they survive the swerving.
But will our sanity survive? We're trapped for hours in a vehicle pungently scented with cacciatore, jam packed with cases of rental glasses, china plates, silverware, tables, linens, and chairs. The wine glasses rattle in their metal racks. The cooler is bumping the dolly which is slamming into the metal walls of the truck. The beer and wine bottles are clinking together and the cases of plastic-wrapped water are squeaking. The cacophony of gear clattering and echoing over each pothole and around every turn makes us nearly insane. Turning up the music or talking more loudly are the only options to keep us from slowly descending into madness.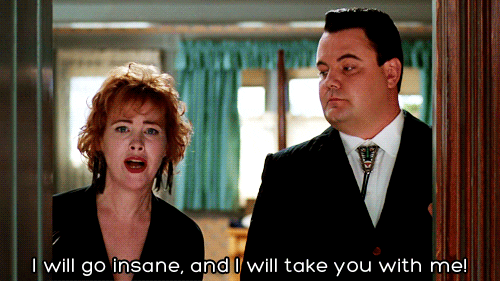 After an occasional wrong turn or slight detour, we finally arrive. We meet the hosts, get the layout of the venue, discuss set-up arrangements, and head to the kitchen. Somehow the opening lyrics in Zulu of The Lion King's "Circle of Life" are always being played or sung by a guest. Like, at every event. We look at each other the way The Office's Jim looks at the camera, laugh, and get to work.
(Most days our catering feels like a sitcom or movie...without the laugh track)
Time to survey the facilities: One tiny oven when we have 14 trays to heat in half an hour? No prob, Bob. Sawdust everywhere from unfinished construction? We sweep and work around it. The hostess went to bed for an hour five minutes before dinner begins? Brendon is now the host with the most. The venue didn't supply enough plates and glasses? David is washing dirty ones before anyone notices we ran out. The venue kitchen is dingy, dimly lit with blood red walls, straight out of a horror movie? Uh, we don't scare easily. Five ramps, four flights of stairs, and three elevators to get 25 cases of drinks in and up? We hustle. The tables don't fit in the small serving area? We pivot better than Ross with his couch on Friends.
Maybe this event calls for extra special accommodations. Need eco-friendly spicy vegan Asian food for your Harry Potter Wedding? Menu crushed. The bride is crying because the groom is late? Brendon makes a great therapist. Half of your 100 guests in conservative attire religiously oppose alcohol and the other half are scantily clad party animals? Kristin becomes a very diplomatic bartender slinging both wine and jazzed up virgin lemonade. Some guests don't know how to behave at a formal event or in public at all? We maintain our composure and politely direct them. Apparently the hosts are friends with Olympic eaters who literally try to grab arms full of food which they drop all over the floor? We plate more at ninja speed. Everyone is allergic to garlic? We've made Italian food without it. Grandpa is eating meatballs right out of the oven? Ok!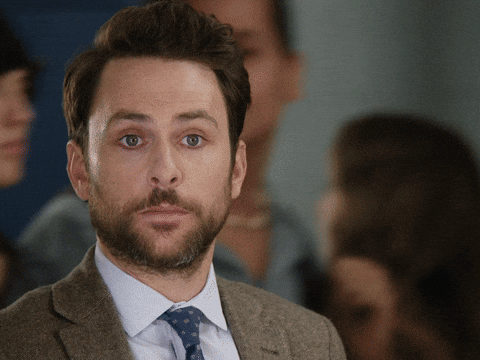 All true stories, by the way. And we don't even charge extra when our clients are extra! One of our many strengths as a team is that we jump right in, adapt and adjust with a smile so that guests have no idea there was an issue.
Now the show begins. Our leader becomes Super Brendon once donning his chef's jacket. He adroitly prepares the workspace to plate each tray and dish using his elegant French cooking skills honed at The Culinary Institute of America. He charms the host and guests alike with his characteristic confidence and flair. He's assuaging any last minute jitters the hosts have and orchestrating the oven, stove, and fridge. Brendon can also be found fondly gazing at his imported leg of prosciutto as he shaves tender slices for the appetizer. This is the moment when all of his planning and preparation comes to fruition, and he directs us all to our places so everything goes off without a hitch.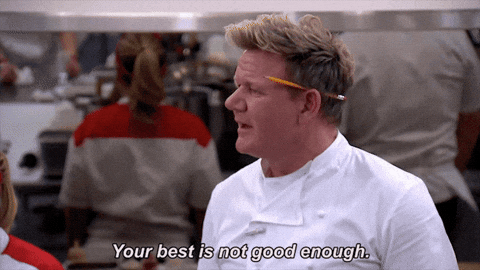 The Chef has the big vision, but David and I keep track of tiny details. David has been off busily decorating -- setting the stage with his own curation of flower arrangements, candles, and perfectly appointed tableware. His time at CIA and Saveur Magazine in Food Media serve him well in making the space aesthetically pleasing, as we all know we first feast with our eyes. Guests are delighted when they notice his thoughtful touches that go above and beyond in tablescaping. His bright, clean style mixes elegance with modern rustic touches, timelessly classic and luxurious. David selects ideal white plates and serving dishes on white linens so our food really is the star. Place cards are handwritten identifying each guest and dish. The accents of greenery and flowers provide the perfect framing for the meal and the scene.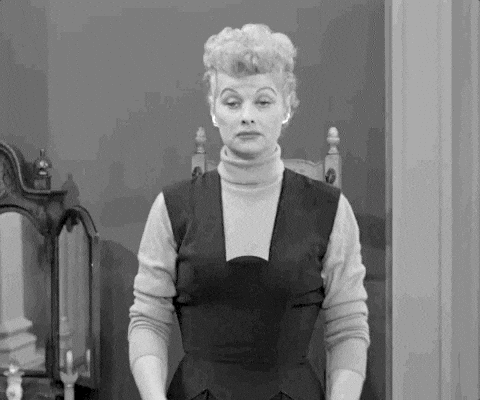 Oh, and there's me. I step in anywhere I can in the middle of the dance of Brendon and David. They're working as if doing a graceful Viennese Waltz together and I'm more of a Lucille Ball doing the Cancan. Somehow we are usually in sync without having to say much. The more pressure in the thick of it, the more we work harmoniously. After so many events we can almost read each other's minds. We each have our own areas of responsibility, but we will absolutely pitch in anywhere help is needed.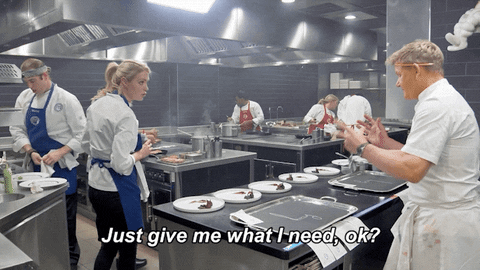 Anyway, I worry about details of the execution, such as trying to keep the crostini from becoming soggy. I want quality ingredients that are authentic, but I can make do with what we can find. I make sure the kids are fed first so they can run along downstairs and let the adults enjoy a hot meal. I ensure garnishes are brought along and gracing each plate. I mention how the Germans would do a task more efficiently, to which Brendon replies, "Zita!" I crawl on the ground taping speaker wire under the bride and groom's table so no one trips. I send someone to the store for creamer because the hosts ran out. I make sure the bartenders have what they need and help arrange supplies, being sure to sample the signature cocktail. Skewer cranberries, run trays, unclog the dispenser, empty trash, bus tables, display dessert, cut wedding cake, check the flow of the room, peel shrimp just for the Governor and serve it to him per the hostesses' request. I even replace chicken apps because kids just came and grabbed a handful, licked them all, and put them back.
Road mattresses, Lion King music, and last-minute pivoting really do work their way into every event. At the end of the evening we love to come together over drinks to decompress and laugh over the bizarre moments. We celebrate our success and evaluate what can be done better at the next gig. We talk about the times guests have really crossed the line, but I'll save those details for another post. We unload, put it all back, eat Taco Bell late at night, and finally sleep... just enough to do it all over again the next day.